Firm LANA VAMBERK
The producer of steel wire ropes
Steel and stainless ropes are manufactured for over 60 years. Manufacture of steel and stainless ropes is ensured under certified conditions quality system in conformity with the standards ISO 9001:2015 and EN ČSN 12385 or  corporate standard PN 95-02. Volumes, packing and kinds of transport of steel and stainless ropes are adapted to the customers' needs.
Thanks to out technical background we are able to manufacture  types of steel and stainless ropes conforming to specific requirements of our customers. Our objective is to satisfy your requirements and not to betray your trust.
If you are interested in our offer, it will be a great pleasure for us to prepare a quotation for you.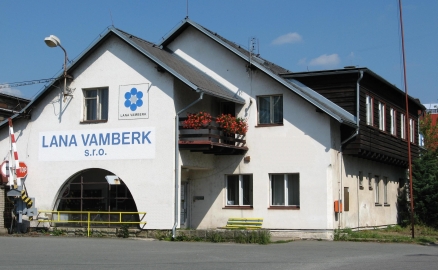 Quick contact
LANA VAMBERK s.r.o.
Smetanovo nábžeží 172
517 54 Vamberk
IČ: 25962531
DIČ: CZ25962531